"In my search for an internship . . . the learning center really helped."
"I highly recommend enterprise, internships, and co-ops."
"[Career Services] helped me with my interview skills."
"The first thing we try to do is get the candidate comfortable . . ."
"If you talk about my company, I know you've done your research."
"We try to seek out the talented students as early as possible."
About Career Services
Our students' success starts with their hard work and tenacity in and out of the classroom and is supported by the entire campus community. Career Services staff is honored to be a part of this development and encouragement.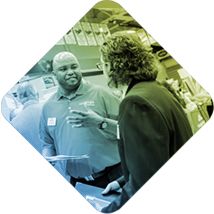 CareerFEST
CareerFEST provides a chance for students and alumni to network and interact with company representatives in informal, interactive events during Career Fair. Please visit the Employer Events calendar to find out how to get involved.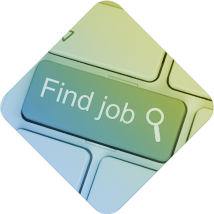 Handshake
Résumés, job openings, on-campus recruiting opportunities, and more—all at your fingertips. Handshake is the bridge that unites recruiting employers with job-seeking students and alumni. Log on to jump-start your search today.